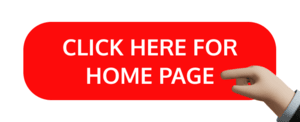 Employment Opportunities
Market Research: Pioneering the Future of Parking
At Flashpark, staying ahead of the curve is our forte. Our dedicated market research team is at the forefront of understanding trends, consumer behaviour, and technological advancements in the parking industry. By leveraging this knowledge, we ensure that our solutions not only meet current needs but also anticipate future requirements.
Strategic Marketing: Elevating the Flashpark Brand
Behind every successful product is a robust marketing strategy. Our marketing team at Flashpark is committed to creating compelling campaigns that resonate with our target audience. Through a blend of digital marketing, content creation, and innovative campaigns, we aim to position Flashpark as the go-to name in parking solutions.
See our tv press section click here.
The Art of Writing: Communicating Excellence
Clear communication is vital in any industry, and at Flashpark, we understand the importance of effective writing. From crafting persuasive marketing materials to creating user-friendly guides, our writing team plays a pivotal role in ensuring that our message reaches our audience with impact and clarity.
Empowering Inclusivity and Remote Work Opportunities at Flashpark
At Flashpark, we are dedicated to building a diverse and inclusive workforce that embraces individuals of all abilities. We recognize the value that remote work can offer, and we are proud to extend this opportunity to our employees, including those with disabilities. Our inclusive hiring process ensures that every candidate, regardless of their abilities, has an equal chance to showcase their skills and join our team, even from the comfort of their own homes. We are committed to providing the necessary support and accommodations to empower our remote employees, fostering an environment where everyone can excel in their roles. By championing inclusivity and remote work options, we not only enrich our team but also contribute to a more flexible and compassionate work environment for all.
Join Us in Shaping the Future of Parking
At Flashpark, we believe in investing in our team members. From providing opportunities for skill development to fostering a culture of innovation, we're committed to helping each member reach their full potential.
If you're passionate about technology, dedicated to excellence, and eager to be part of a team that's shaping the future of parking, we invite you to explore the exciting career opportunities at Flashpark.
For a complete list of available positions filling the form on our contact us page.