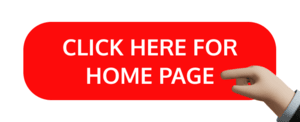 Parking Management Services
Elevate Your Space with Professional Parking Management Services
In the bustling world we live in today, the demand for efficient and seamless parking solutions has never been greater. As urban landscapes continue to evolve, the need for well-structured parking management services has become paramount. Whether you own a commercial property, a residential complex, or a thriving business, embracing professional parking management services can be the key to unlocking a world of convenience, organization, and customer satisfaction.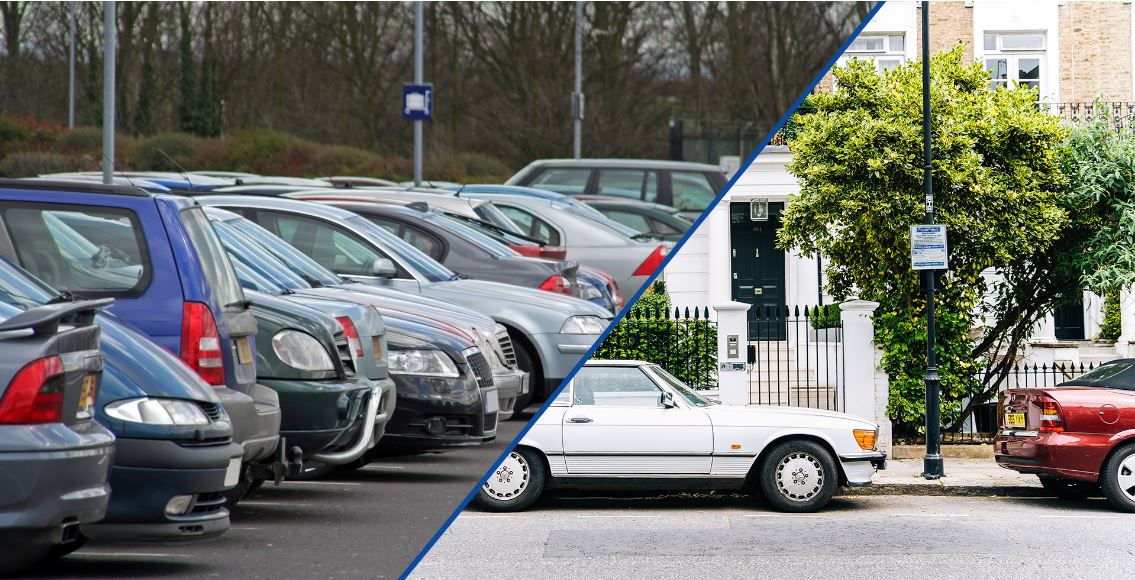 What Are Parking Management Services?
Parking management services companies like FlashPark provide a comprehensive range of solutions designed to optimize parking spaces, streamline operations, and enhance user experiences. These services cater to a diverse array of parking environments, ensuring that every aspect of your parking facility is seamlessly managed.
Key Benefits of Parking Management Services
Enhanced User Experience:
Picture a scenario where customers easily find vacant parking spaces, navigate through well-marked zones, and experience swift payment options. FlashPark's parking management services focus on delivering a user-friendly experience that leaves a positive impression on your visitors.
Maximize your usable space:
With effective parking management, every square meter of your parking facility is utilized to its fullest potential. This can translate into increased revenue generation and reduced congestion, making the most of your available space.
What is FlashPark?

FlashPark is a non-confrontational online facility that allows you to solve parking problems on private property. Fitting our warning notices in your car park has two effects:
It stops unauthorised parking.
It ensures that authorised vehicles park in designated spaces.
Once you report the vehicle to us, and send correct photo evidence, we will send the vehicle's registered keeper a parking charge notice - as quickly as two days later. When a vehicle is reported its registration is checked for accuracy and cross-checked against the police stolen vehicle register. At all times the driver is liable.
Every parking facility is unique, and FlashPark's parking management services recognize this fact. FlashPark's tailored parking solution is designed to match the specific requirements of your property, ensuring that your parking operations align perfectly with your objectives.
Security and Safety:
A well-managed parking area goes beyond just offering spaces; it provides a safe environment for both vehicles and pedestrians. From well-lit areas to surveillance cameras, parking management services prioritize safety.
Cost Efficiency:
By optimizing parking processes, reducing labour costs, and preventing revenue leakage, FlashPark's parking management services contribute to significant cost savings over time.
How does FlashPark's Comprehensive Parking Management Services work?
You create a legally enforced controlled parking zone around the area you want to protect. You do this by displaying our warning signs in clear and prominent places around the parking area and at the entrances. All our warning signs have been approved by the plain English organization, the Word Centre.
Once you have put up your signs, and sent us photographic evidence of where they are, you can start to report offenders. The set-up guide you receive with your signs tells you how to do this.
How many signs do I need?
The number of signs you need depends on the size of your parking area. You need a minimum of two signs per parking area. If you have only one parking space, we have a different solution - please Click on the Link: FLASHPEEL.
Up to 5 spaces (marked or unmarked) - you need to display 2 signs inside and 1 sign by the entrance (if you own the entrance)
Up to 15 spaces (marked or unmarked) - you need to display 4 signs inside and 1 sign by the entrance (if you own the entrance)
Up to 30 spaces (marked or unmarked) - you need to display 6 signs inside and 1 sign by the entrance (if you own the entrance)
Up to 50 spaces (marked or unmarked) - you need to display 8 signs inside and 1 sign by the entrance (if you own the entrance.
Up to and over 100 spaces (marked or unmarked) - you need to display 12 signs inside and 1 sign by the entrance (if you own the entrance)
FlashPark has a wealth of experience in parking management services, here are some of the industries we have worked in.
Commercial Property: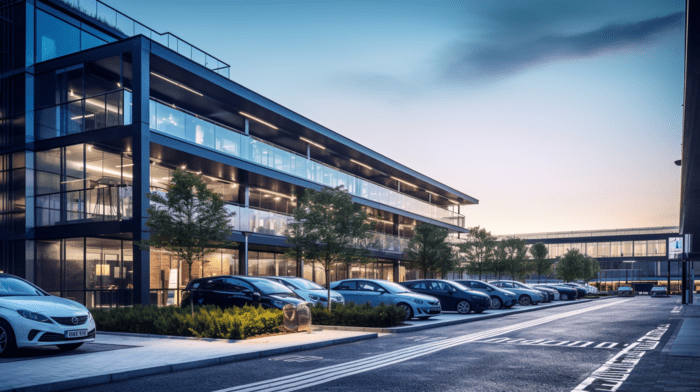 Property managers of commercial spaces can enhance tenant satisfaction by offering hassle-free parking experiences. A well-managed parking facility can attract and retain high-value tenants.
Retail Establishments: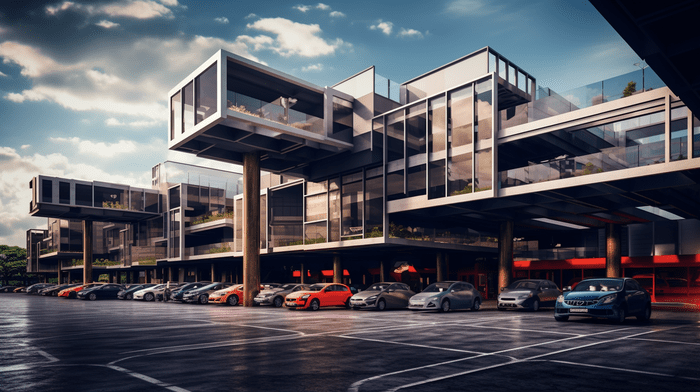 Smooth parking experiences are an extension of customer service. FlashPark's car parking management services for retail spaces can improve foot traffic, increase shopping time, and boost sales.
Residential Areas: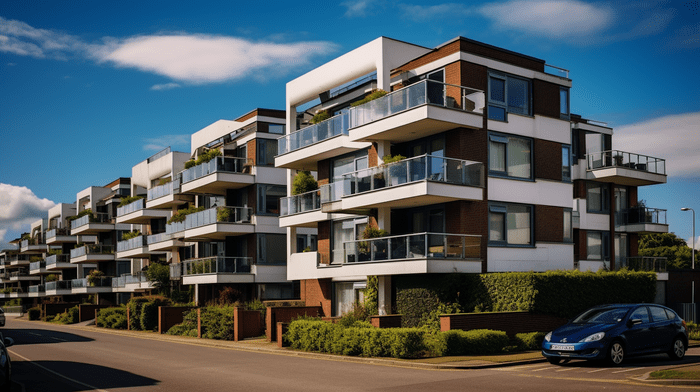 Residents deserve convenient and secure parking options. FlashPark's tailored parking management services can alleviate parking woes, foster a sense of community, and increase property values.
Healthcare Facilities: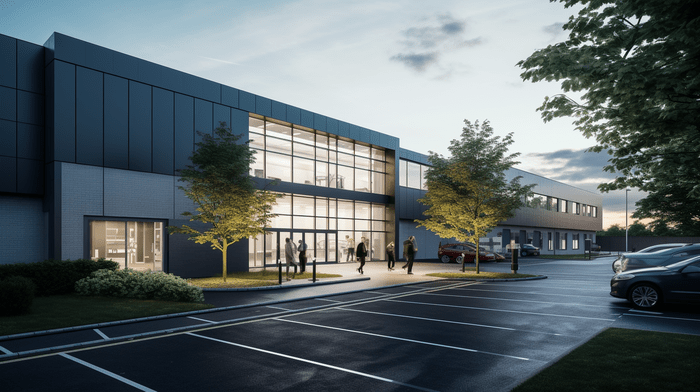 Patient care begins with a stress-free arrival. Efficient parking management ensures that patients and their families can easily access healthcare facilities without unnecessary delays.
Event Venues: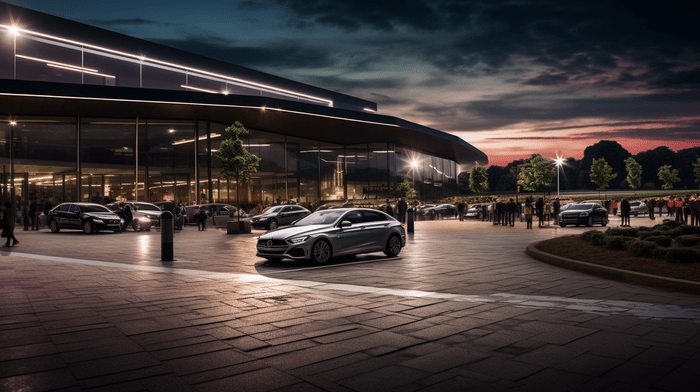 Concerts, conferences, and sports events draw large crowds. FlashPark's parking management services simplify event logistics, ensure smooth ingress and egress, and contribute to overall attendee satisfaction.
Choosing the Right Parking Management Partner
Selecting the ideal parking management services provider is a critical decision that can significantly impact your property and customer experiences. Here are some key factors to consider:
Experience and Expertise:
FlashPark has a proven track record in managing diverse parking environments. Experience in handling similar properties showcases their ability to deliver results.
Every property has unique requirements.
A flexible partner like FlashPark will tailor their services to align with your objectives, whether it's revenue generation, user experience enhancement, or regulatory compliance.
Customer Reviews and Testimonials:
Seek feedback from existing clients to gain insights into the quality of service, responsiveness, and overall satisfaction levels. FlashPark has a highly positive rating on Google Reviews which is often difficult to achieve as fined motorists often use Google Reviews to vent their frustration after receiving a parking notice.
Transparency and Accountability:
A reputable partner will provide transparent reporting, regular updates, and accountability for their actions. Open communication channels are crucial for a successful partnership. FlashPark are a Trading Standards Approved company.
In a world where convenience, efficiency, and seamless experiences are highly valued, investing in professional parking management services like FlashPark is a strategic move that can set your property apart. From commercial spaces to residential complexes, embracing these services not only optimizes parking operations but also enhances user satisfaction, boosts revenue, and positions your property as a forward-thinking and customer-centric destination. Stay ahead of the curve and transform your parking facility into a well-oiled machine with the power of expert parking management services.
Contact FlashPark today.