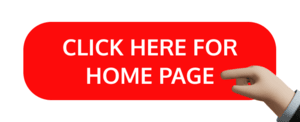 Parking problems in London
As a general rule it is best to travel to and around London without driving yourself. The sheer size of the megapolis and the concentration of people and buildings in a relatively small space make that a poorly thought out idea. We address parking problems in London.
Most people choose to travel to and about London by one of its various kinds of public transport:
Railway (surface)
Underground railway
Buses
Taxis (black cabs and minicabs)
But if you choose to drive, you might seek to consider finding car parks first. Parking problems in London are indeed problematic especially in the centre of the city.
With the introduction of the Congestion Charge a few years ago you might want to think twice before driving into London, but you could rent a car while you are there. There are what are called 'park and ride' on sale in London if you want to drive around without too much trouble. As in the case of so many large cities, traffic jams make for slow travel, especially during the rush hours.
You know you can park in London when you see a large white 'P' against a blue backdrop. These are to be found especially in the vicinity of railway stations and certain other centres of transportation such as coach stations. Experienced travellers in London say that these parking spaces are expensive.
National Car parks (NCP) is active and on a large scale. Essentially, NCP is a profit orientated business and customers pay heavily for the privilege of parking in those multi-story buildings and in the NCP underground car parks. One such underground NCP facility is close to the famous Speakers' Corner, Hyde Park.
In Central London parking problems in London come to a head; motorists find that so often they can park but they have to use the time limiting and expensive parking meters that so often have two hour limits. One redeeming point (from the driver's point of view) is that after a certain time of day such as 18:30 hrs these parking spaces are free.
Disabled drivers have privileges in the matter of parking but they have to show their Blue Badges; there are penalties for those who misuse Blue Badges.
London's Red Routes have rules and regulations governing parking with penalties and the prudent driver should find out in advances, for example, from a public library.
As in the rest of the country, clamping and towing away are banned bar certain cases that usually involve government and an order from a judge.
One rule is: 'If in doubt don't park.' Penalty Charge Notices and Parking Charge Notices are both expensive.
The onward progress of automation is set to create microprocessor driven drivers of everything from aeroplanes to lorries and private motor cars; in times to come, therefore, parking problems in London will be a memory from the past. Electronic sensory-motor systems will make parking within the law part of computer programming.