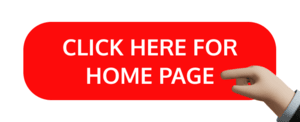 Car park management in Manchester
Addressing Parking Challenges and Enhancing Efficiency
Introduction:
Manchester, a thriving metropolitan town in Greater Manchester, England, is grappling with the challenges of parking in a densely populated area. As the second most populous city in the United Kingdom, car park management in Manchester effectively has become a crucial function for all off street parking. This article explores the key aspects of car park management in the city and how it addresses parking problems to ensure efficient, safe and orderly parking facilities.


Local Authority and Private Companies:
The responsibility for
car park management
in Manchester falls under the jurisdiction of
Manchester City Council
, the local authority governing the area. While the council oversees certain parking areas on the public highway, numerous private companies play a significant role in managing parking facilities off street throughout the city.
Transportation Alternatives:
To alleviate the reliance on private cars, Manchester offers viable transportation alternatives. The city boasts four major railway stations, an efficient tram system known as Metrolink, and rail-based park and ride sites. These alternatives encourage commuters to leave their vehicles outside the city centre and utilize public transport, reducing the demand for parking spaces. and
car park management
in the area. The council is keen to reduce its carbon footprint.
Comprehensive Bus Network:
Manchester takes pride in its extensive bus network, often hailed as the most comprehensive outside London. This robust network provides residents and visitors with convenient and accessible transportation options, further reducing the need for private vehicle usage.
Addressing Manchester Airport Parking:
Manchester Airport
, the busiest airport in the UK outside London, necessitates ample parking for airline passengers. Recognizing this, authorized car park operators like NCP (National Car Parks) offer secure parking and parking options. Passengers can conveniently book parking spaces in advance on their phone, purchase permits, and arrange for car pick-ups and drop-offs, thereby streamlining and improving their airport travel experience.
Overcoming Parking Challenges:
Parking spaces in Manchester are highly sought-after, creating challenges for both public and private landowners. To mitigate parking issues and protect against unauthorized parking, innovative
car park management
solutions are essential. These solutions encompass the installation of telescopic barriers, fob entry barriers, pay and display machines, ANPR, and prominent signage. Additionally, car park management companies in Manchester can issue Penalty Charge Notices (PCNs) to deter and penalize parking violations.
Monetizing Parking Assets and Improving Traffic Flow:
In addition to addressing parking problems, effective car park management enables landowners to monetize their parking assets. By partnering with professional parking management companies, private landowners can deter unauthorized parking and maximize their parking revenue. This not only helps ensure the efficient utilization of parking spaces but also alleviates traffic flow issues caused by unauthorized parking. new schemes like
ScanPark
offer a simple method for drivers to pay for parking.
Conclusion:
Car park management in Manchester is an essential function within the city's metropolitan area, driven by the need to address parking challenges and enhance the overall efficiency of parking facilities. Through collaboration between the local authority, private companies, and innovative parking management solutions, Manchester aims to provide convenient and secure parking options while promoting sustainable transportation alternatives and improving traffic flow throughout the city.