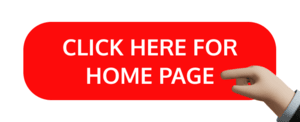 A complete guide to private car park companies
Private car park companies are entities that both own and operate public parking facilities. These companies lease parking spaces to visitors, residents, and businesses. Over the years, how they operate has evolved dramatically.
Read on to learn more about the history of private car park companies, private car park enforcement and more....
The history of private car parks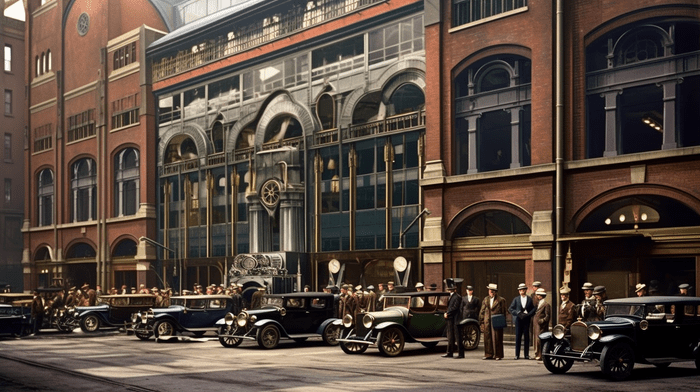 The history of private car parks in the UK dates to the early 1900s. It was in May of 1901 that the City Suburban Carriage Company opened the first-ever multi-story car park. This central London car park, situated on 6 Denman Street, boasted an impressive seven floors and provided spaces for up to 100 vehicles.
In the very early days, most private car parks were built by local authorities or private companies. It wasn't until the 1950s that a new type of car park began to emerge. This came in the shape of the privately owned, pay-and-display car park. Designed to provide short-term parking for motorists and shoppers. These car parks were typically located in city centers.
It was the birth of parking meters that accelerated the growth of private car parks. These devices made it possible to charge for public parking on the streets. The result? A decline in the number of cars parked on the street and a new demand for private car parks.
Private car parks - a requirement
Why do people choose to use a private car park? For numerous reasons! One of the most appealing is that private car parks are more convenient than public parking, as they are in advantageous spots, close to various attractions, shops, and businesses. Another draw? Private car parks are safer than public parking, as they feature extra security, including security cameras and guards.
Further benefits include:
Versatile: Private car parks offer several parking options, ranging from short-term to long-term to valet parking, meaning there is something to suit all motorists needs.
Cost: Private car parks boast competitive pricing. If you park in the same location regularly, this is often much more cost-effective than public parking.
For those who are non-negotiable on convenience, safety, and affordability, a private car park is a must!
Wheel clamping and parking tickets on private property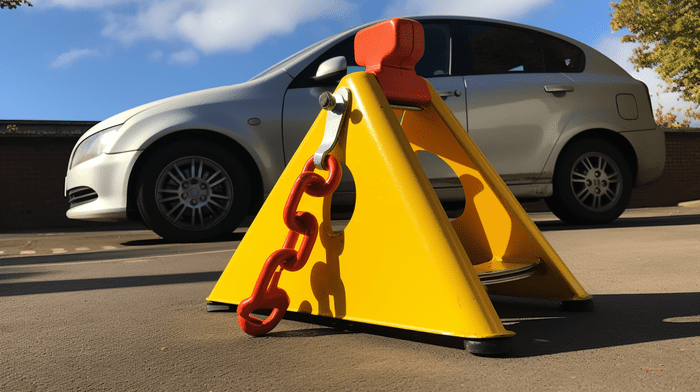 In the early 2000s, the UK was abuzz with stories of motorists being harassed by wheel clampers. Private car park companies would clamp cars that were parked illegally on private property, and then demand exorbitant fees to remove the clamps. This practice was widely seen as unfair and exploitative, and it led to a public outcry.
The Royal Automobile Club (RAC), one of the UK's largest motoring organizations, commissioned a study into the issue of the wheel clamp. The clamp was nicknamed the Denver boot due to its American roots. The study found that the practice was not only unfair but also illegal. The RAC's lawyers argued that the wheel clamp amounted to one private person "punishing" another private person, which is something that the state has a monopoly on.
The study also found that the release fees charged by wheel clampers were often excessive. The RAC argued that these fees were not a legitimate form of compensation for the landowner but were simply a way to make a profit through issuing parking tickets on private property.
The study's findings helped to galvanize public opinion against wheel clamping, and in 2012, the UK government passed the Protection of Freedoms Act, which outlawed the use of wheel clamps on private property.
In terms of getting a car towed from private property, the Protection of Freedoms Act later banned this. Why? This practice was criticized for being unfair and exploitative. The act allowed local private car park enforcement authorities to continue towing away vehicles that were illegally parked on public property but prohibited private companies from doing so.
The Protection of Freedoms Act was widely welcomed by motorists. Unsurprisingly, the only people who seemed to be unhappy about it were the wheel clampers themselves!
The Rise of Flashpark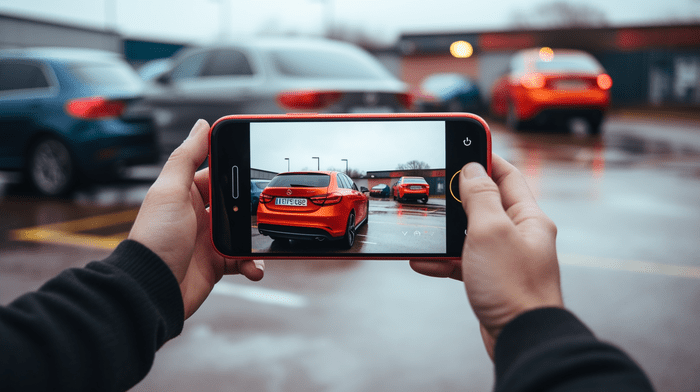 Today, the UK is home to over 10,000 private car parks, all of which provide a much-needed, safe and convenient service to motorists, especially those based in busy, urban areas.
Developed to provide businesses and private landlords with a wheel-clamping alternative, Flashpark is a simple, ethical, and non-confrontational response to the everyday parking problems that occur on private property. Flashpark clients can issue on-the-spot parking charge notices to any vehicles parked in breach of their parking regulations. This private car park enforcement system can be operated in any off-street parking area.
The result? Private car park management is made simple! Parking problems can be instantly solved by providing digital photographs of the culprit vehicles, and by displaying approved warning signs. As soon as a photo is uploaded, a parking charge notice is created and sent by post to the vehicle's registered owner. In many cases, the warning signs alone act as enough of a deterrence to counteract many day-to-day parking problems.